Volleyball: Penn serves up a win vs. Marian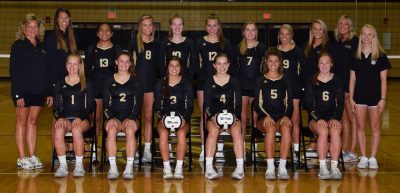 The Penn Kingsmen Volleyball Team crushed the Marian Knights, 25-15, 25-22, 25-13, on Tuesday, Sept. 10, 2019.
The Kingsmen stat leaders were: Emma Hickey with 8 kills, Bella Phillips with 9 kills, Molly Pooler with 6 kills, Addy Kois with 7 kills, and Janet Moala with a big 10 kills. More stat leaders were Kylee Hixenbaugh with 16 digs, Emma Hickey with 13 digs, Bella Phillips with 8 digs, Whitney Zarazee with 6 digs, and Addy Kois with 6 digs. Emma Hickey, Whitney Zarazee, and Addy Kois had 2 aces each. Janet Moala had 3  blocks and Addy Kois had 28 big assists.