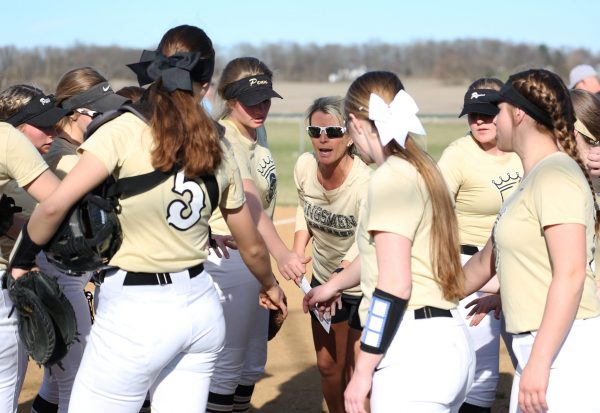 Penn Softball hit the road and knocked off Class 2-A powerhouse Bremen, 11-3, in Northern Indiana Conference action on Thursday, April 11, 2019.
Bremen's Lions finished last season as the 2-A State Runner-up. Penn reached the Elite Eight last season in Class 4-A.
Gabby Cortier sparked the Kingsmen with four hits. Brenna Brown, Ryleigh Langwell and Addy Kois had two hits each.

Anna Gustafson, Ryleigh Langwell and Addyson Kois each smacked homers for the Kingsmen. Brenna Brown hit a double.

Addyson Kois led Penn with three RBIs. Mackenzie Griman and Anna Gustafson each had two RBIs, and Gabby Cortier, Ryleigh Langwell and Brenna Brown drove in one run each.

Mackenzie Griman pitched seven innings, striking out 11. She only allowed three hits.


Twitter
Manroop Turna of the Penn Student-Athlete Leadership Council offers advice for incoming Kingsmen Freshmen student-athletes: youtu.be/k-GTaIXgC0w Click the link for the Week 1 schedule for Penn Fall sports practices & required forms: pennant.phmschools.o…