Penn JV Girls XC win Manchester title, second varsity 4th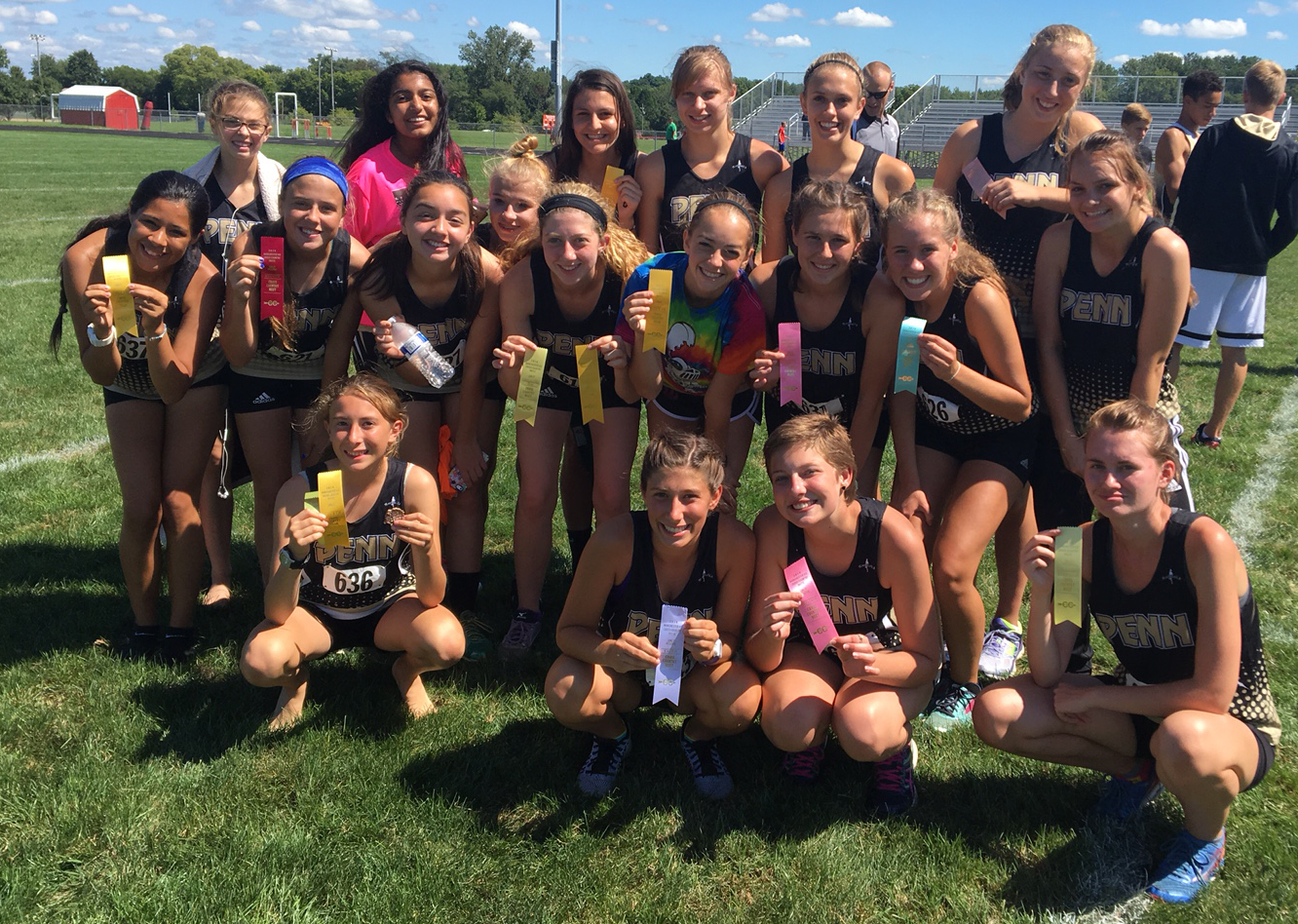 Penn Girls Cross Country had its second varsity team and its junior varsity team turned in outstanding efforts in the Manchester Invitational on Saturday, Sept. 3.
The Penn girls varsity runners placed fourth, and the Penn JV won the JV championship, led by JV individual champion Emma Halicki.
Ashlyn Johnson led Penn in the varsity race with a 10th-place finish. Anne Loughran placed 15th, Aislynn Alkire placed 20th, Kendra Laidig placed 38th, and Alex Blosser placed 39th.
"The team who competed here got fourth led by some up-and-coming runners in freshman Ashlyn Johnson (10th), sophomore Anne Loughran (16th), and freshman Aislynn Alkire (21st) ," Penn girls cross country coach Michael Clements said. "The JV at this meet won with a perfect score of 15 points. Freshman Emma Halicki was the individual JV Champion."
Here are the Manchester Varsity results:
Here are the Manchester Junior Varsity results: