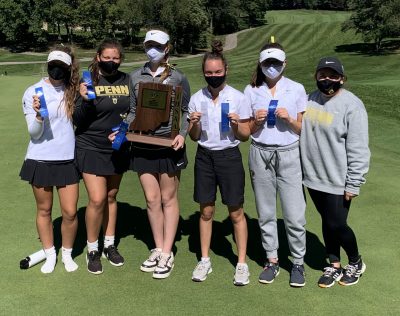 Penn High's Girls Golf season ended at the East Noble Regional, two strokes short of earning a berth to the State Championships.
Penn finished fourth at the Regional (the top three teams advance). Homestead placed first with a score of 275, followed by NorthWood (334), Concord (345) and Penn (347).
PENN: Delany Wade 85, Gillian Lippert 88, Meghan Mounts 92, Makenna Jurkaites 106, Sydney Szklarek 82.