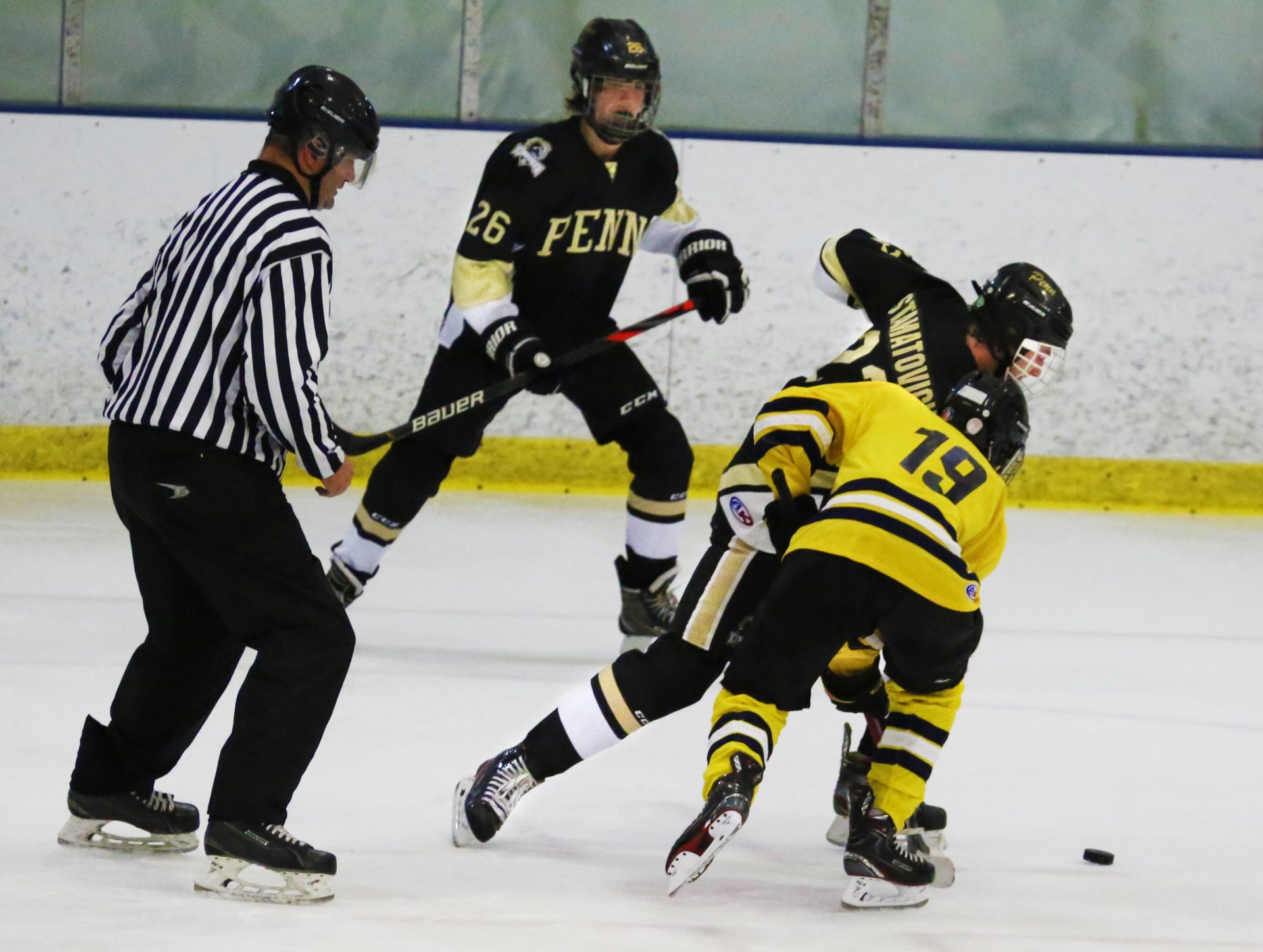 Penn Kingsmen corralled the Mustangs, 4-1, in Junior Varsity Hockey action.
Remy Muessig struck for the first Kingsmen goal.
John Isacson shot low and hard to put Penn up 2-1.
Reilly Schramski went top shelf for a 3-1 Kingsmen in the third period.
Colten Donze blasted a buzzer-beater for his first high school goal.