Getting to Know: Patrick Lautaru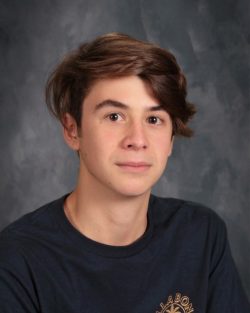 Name: Patrick Lautaru
Sport: Lacrosse 
Twitter handle: none 
Instagram handle: PatrickL25
Hashtag that best describes you or your philosophy: #swag
What is the most important lesson you've learned through Athletics?: The most important lesson I've learned from athletics is hard work and teamwork.
What are your pre-game rituals?: Listening to music.
Who is a player (at any level) you look up to, and why?: Paul Rabel, because he's really good at lacrosse.
What do you love about representing Penn High School?: I like to be able to play as a team with my friends.
What traits do you love in a team leader?: Someone who can give criticism and take it in order to learn from mistakes and make the team better.
What advice would you give a freshman about Penn Athletics?: Work hard and have fun because it goes by fast.
What is your favorite sports movie, and why?: "Miracle", becasue I like Hockey.
What is your favorite pig-out food?: Cookies.
What do you love about your sport?:  Playing with all my friends.
If you can have lunch with any living person, who would it be, and what would you talk about?: Santa Claus, so I can eat his cookies.