Boys Lacrosse: Kingsmen eager to start 2021 season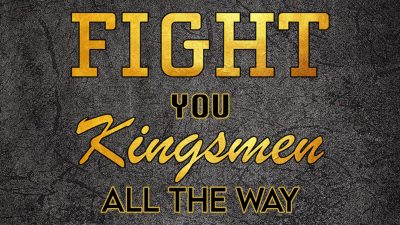 By CHRIS HEAD
Entering the 2021 season, the Penn Boys Lacrosse team is faced with adversity following a cancelled 2020 season. Because of unforeseen circumstances cutting its previous season short, the team and its followers are unsure what to expect this season, but hopeful.
Click here for the 2021 Penn Boys Lacrosse schedule.
The Kingsmen are itching to get back out on the field, especially after the appetizer of success they tasted last season. In a regional jamboree held by the Kingsmen before the COVID epidemic, they swept their competition, beating St. Joe, Northridge, the South Bend Bears and Marian. Now, the team is working hard in the offseason to bring that same success to life this season. 
Their fans for this season most certainly have a lot to look forward to in 2021. While having graduated roughly 15 seniors last year, the team still holds promise with its returning starters.
C.T. Loring, a slashing senior attackman with quick lateral and vertical speed is certain to rack up goals this season with his agility. Up next, Ewan Ma, a diverse senior midfielder with tremendous scoring ability and a lockdown defender.
Perhaps the most promising for the Kingsmen is their defensive core, consisting of Ben Feltzer at long stick middie. Chris Head, Chase Deninger, and Aidan Sweeney locking down the crease with their bruising close defensive play, and Wiley Payne and Cole Potter sharing the goal cement a promising defense this year. 
The Kingsmen have several key matchups with big opponents and rivals this year, with eight guaranteed home games. The Kingsmen sit at 18th place in the state in pre season rankings, hopeful to break top 10.
They face off against their cross town rival, St. Joseph, at home on Tuesday, March 30 and away on Wednesday, May 12. Other key matchups for the Kingsmen are against Homestead (Mar 27), away at Culver Military Academy (May 1), and away again at Guerin Catholic (May 22).
The Kingsmen have often run into trouble when facing off against their southern rivals, however there is a promising outlook for their matchups this year.
"I'm looking forward to getting back on the field after our season abruptly ended in 2020," Kingsmen Head Coach Mike Williams said. "We have a young but talented group of players who have a very high ceiling. With a solid core of leaders at each position I expect we will have a very successful year."