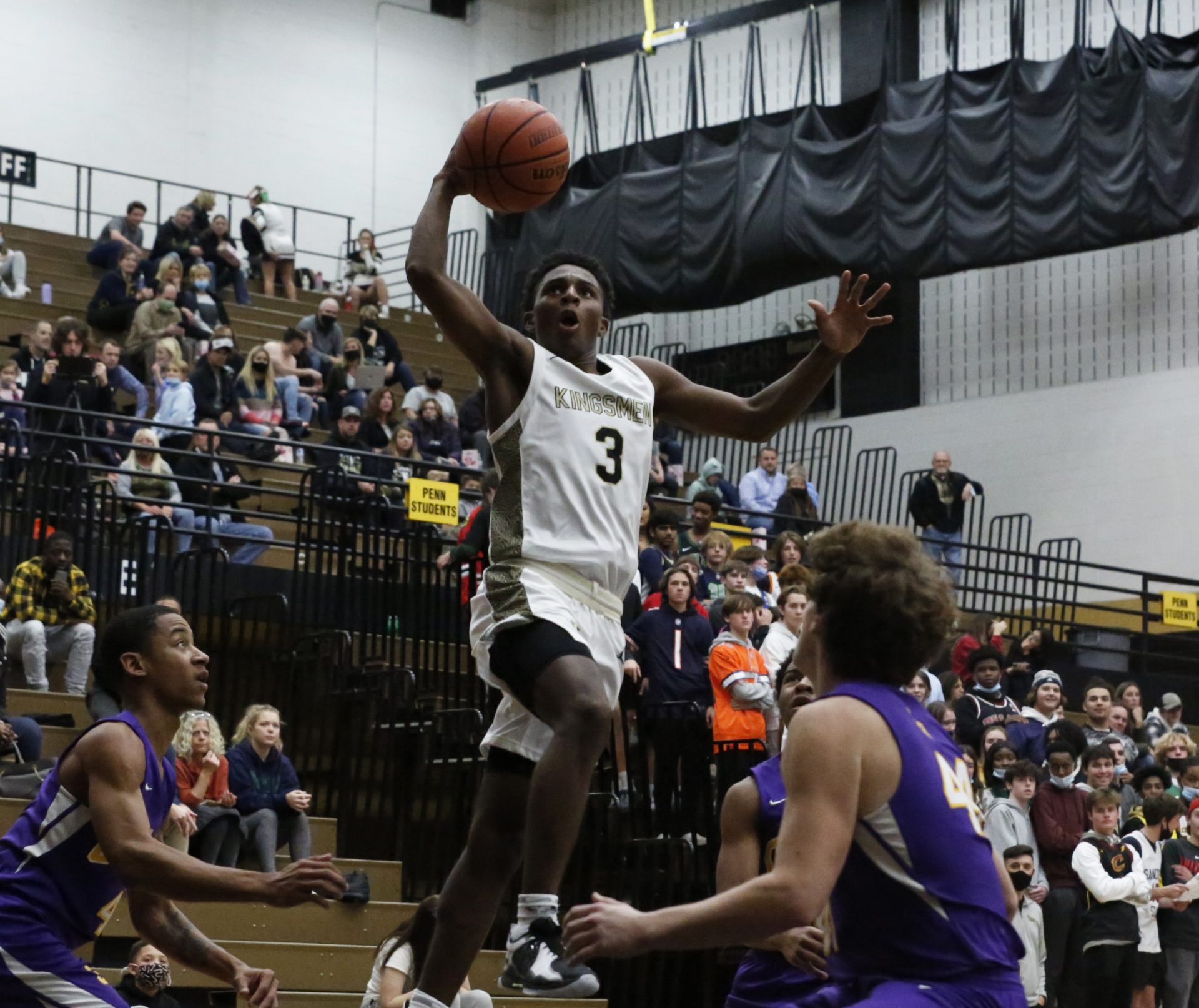 The Penn Boys Basketball Team will begin the playoff run Tuesday night against the Elkhart Lions. 
With a record of 23-1, the Kingsmen lead the NIC Conference with the best record, and are the second ranked 4A team in the state.
Penn beat Elkhart a couple weeks earlier by 63, and they look to do the same in the playoffs. 
Senior Dylan Derda says he is looking forward to the game.
 "I feel confident in how we will do as a team this Sectional, we've worked all summer harder and better than any other team and we'll prove it in how we play," Derda said.
Penn won the Sectional Title last year, and is planning to do the same this season. The Kingsmen have the nearly the exact same team and a starting lineup full of seniors with experienced minutes.
"Throughout this season we've been getting better and better. We've been working hard in practice and in the weight room and you can see that in how we play," Sophomore Ethan Good.
Senior Markus Burton leads the team averaging 30.5 ppg, shooting 57% from the field. He also averages the most rebounds with 5.4 a game. He is committed to Notre Dame.
The team leads the state in points per game with an astonishing number of 77.8 ppg. 
The first round game begins at 6 p.m., Tuesday, Feb. 28 at Elkhart's historic Northside Gym. 
Single Session Tickets cost $7 and All-Tournament Tickets are $15.
Single session tickets will be sold at the gate, but only a limited quantity, so fan are encouraged to purchase tickets online.
Penn fans should enter through Gate 3 and tickets will be sold at Gates 2 & 3. Penn fans are assigned to the section across from the visiting team bench.
If the Kingsmen win, they will face Goshen on Friday, March 3 at 6 p.m. The winner of that game will play in the championship game on Saturday, March 4 at 7 p.m.