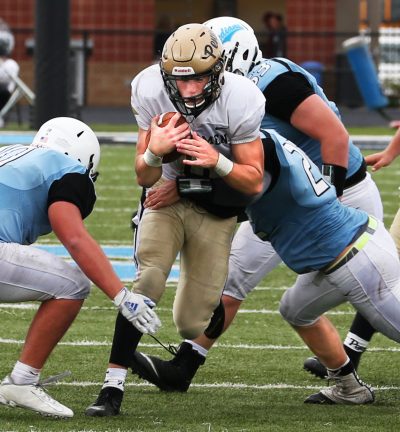 Penn High's Football Team turn in outstanding efforts on offense and defense as the Kingsmen defeated South Bend St. Joseph, 34-2, on Saturday, Sept. 28, 2019. The game was postponed from Friday, Sept. 27, 2019, due to lightning.
Shortly after the 10 a.m. kickoff at St. Joe's Father Bly Field, Penn took command.
Running back Kyle Riffel led Penn with three touchdowns – eight, three and three yards.
Quarterback Nick Favilla scored on a 12-yard run.
Penn's Wild Bunch didn't allow any touchdowns by the Indians.
Defensive back Nick Hardrict scored on 23-yard interception return.