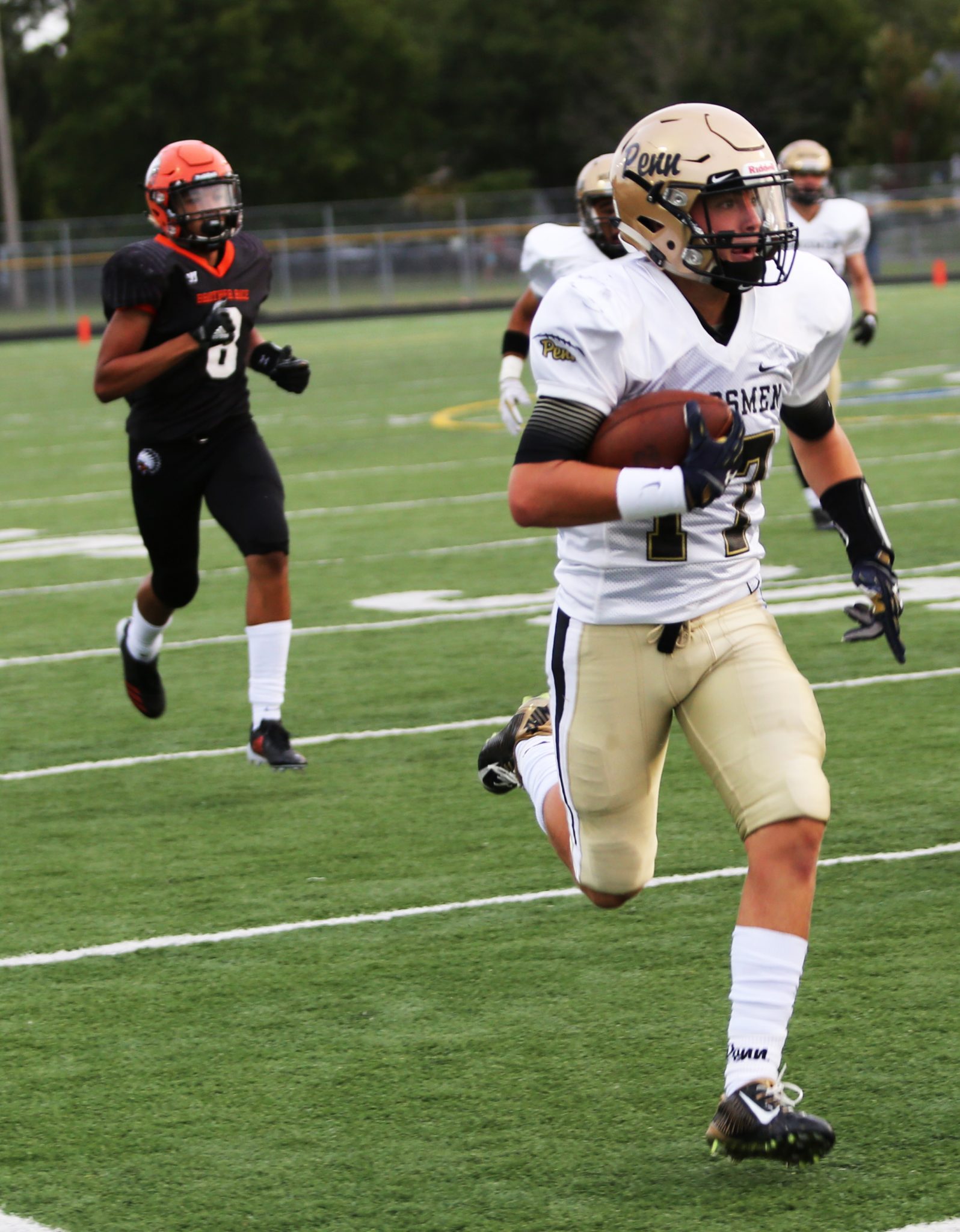 Penn High's Football Team boasted strong contributions from the offense, defense and special teams in a 38-0 victory against Brother Rice on Friday, Sept. 1. The game was played at Berkley High School in Berkley, Mich.
Penn's offense started the game with a sustained drive that resulted in an 18-yard TD run by Ryan Whiteman. Caden Paquette kicked the extra point for a 7-0 Kingsmen lead.
Corey Warner put the ball right back in Kingsmen hands, recovering a fumble on the ensuing kickoff at the Brother Rice 25.
Whiteman scored his second TD, a 10-yard run. Paquette's kick made it 14-0 Kingsmen in the first quarter.
Lightning struck again, as Penn hitman Ryan Schmitt recovered a Warrior fumble on the kickoff.
Caden Paquette finished the drive with a 23-yard field goal.
Brock Boynton then jolted the Warriors with an electrifying 50-yard punt return for a touchdown with 11:03 left in the second quarter. Caden Paquette kicked the extra point to make it 24-0 in favor of Penn.
Penn stung the Warriors to open the second half with a 95-yard kickoff return for a touchdown by Paul Moala. The extra-point kick by Caden Paquette made it 31-0 Kingsmen.
A 23-yard TD strike from Ron Powlus to Zach Usenick wrapped up the Kingsmen scoring. Caden Paquette kicked the extra point to make the final score 38-0.