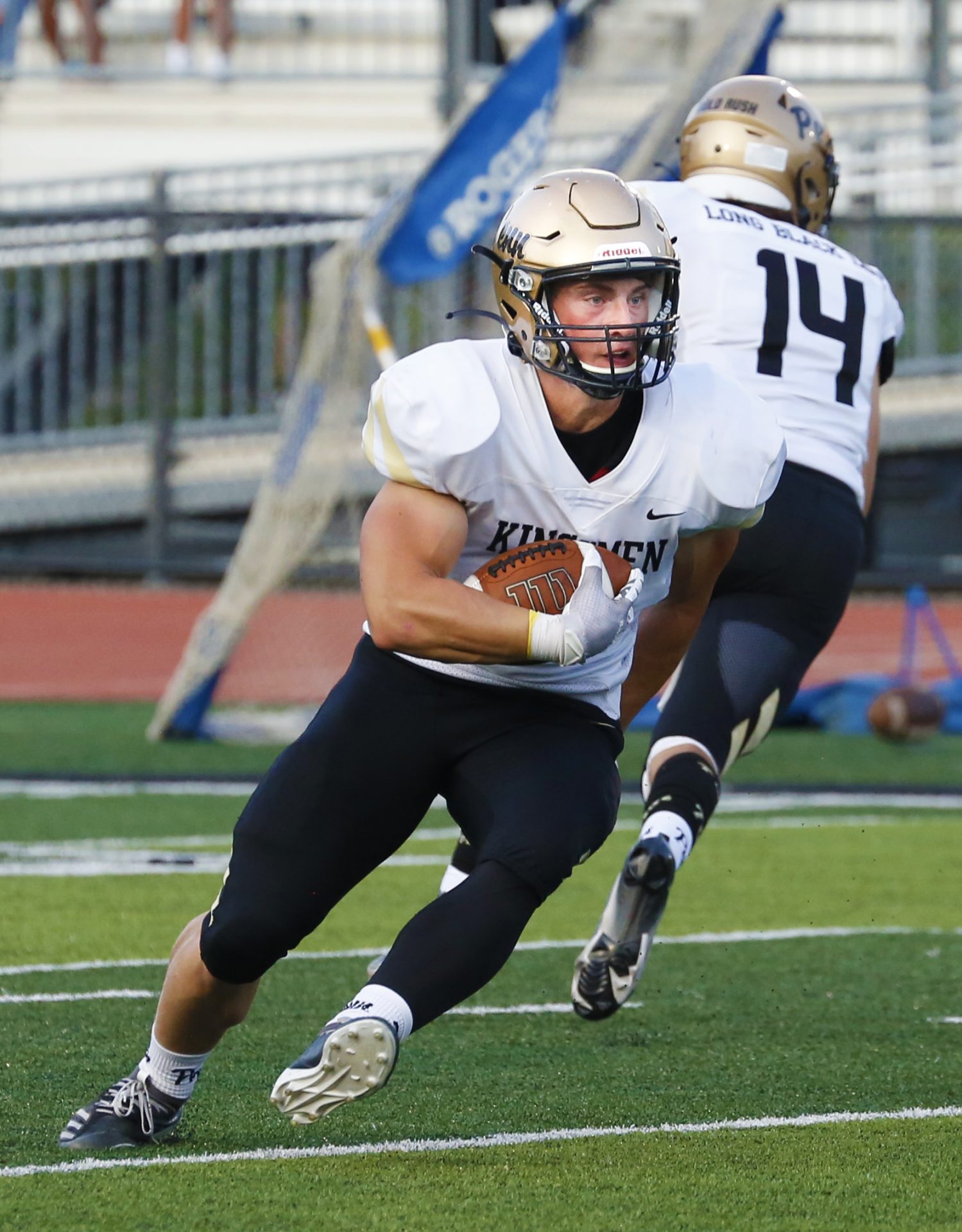 The Penn Football team beat Elkhart 31-3 at TCU Freed Field in Penn High School on Friday, Sept. 17.
Alec Hardrict led the Kingsmen with four touchdowns.
Highlights:
Penn RB Alec Hardrict had an amazing game, rushing for 98 yards on 19 carries for 4 touchdowns.
Penn QB Ryne Buckley completed 9-of-14 passes for 101 yards.
Penn WR Zac David had snared receptions for 33 yards.
Penn K Braden Primrose scored the first points of the game on a 27-yard field goal.