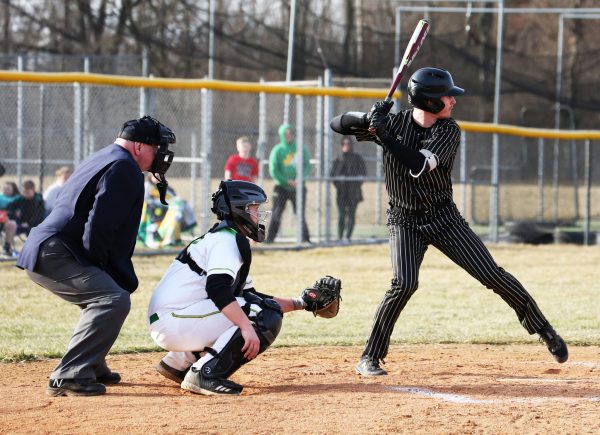 The Penn Kingsmen Baseball Team, ranked No. 1 in Indiana, took down the two-time defending Michigan state champions, the Lakeshore Lancers, 13-3 on Tuesday, April 9, 2019.
Notre Dame recruit Ryan Lynch carried the offense with two home runs – a solo shot and a two-run blast. Lynch, a leftie, also pitched four innings, giving up one earned run. He struck out three.
Jeff Pawlik and C.J. Kavadas both belted doubles.
Brendon Denaway added a pair of singles and drove in three runs. Camryn Szynski chipped in 2 hits.
Kameron Koch closed the game with one inning of shutout baseball.