Spell Bowl: Penn beats Martinsville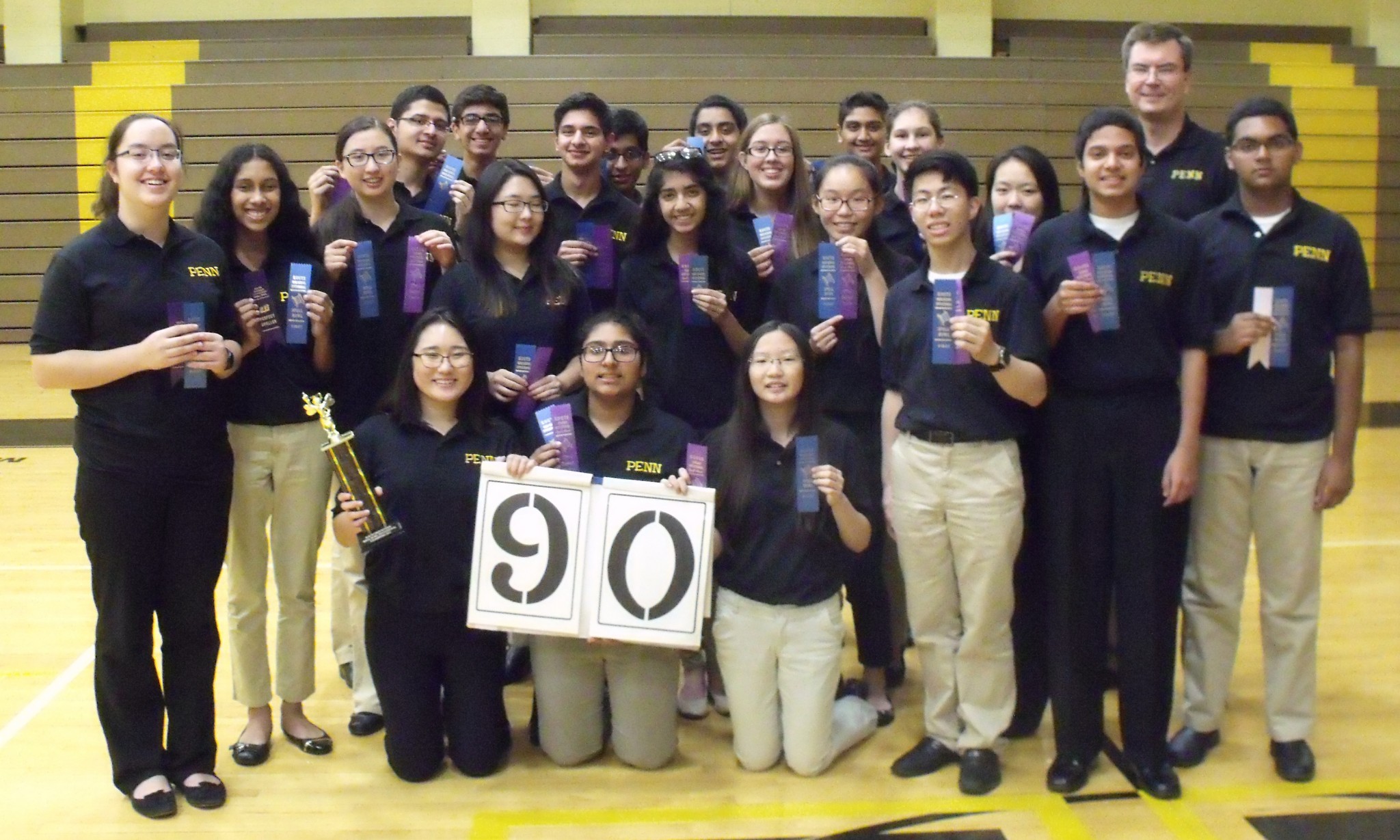 In a nail biting showdown of the defending co-state champs, Penn High School's Hoosier Spell Bowl team topped Martinsville 90-88 at the Kouts Invitational on Monday, October 5.
For the Kingsmen, the win over the 12-team Kouts field, brought their Opponents Defeated total since 1994 to 1,410 compared to only 38 times an opponent has defeated Penn along with eight ties.
The PHS junior varsity turned in an impressive score of 88.  Only varsity scores count in the official team standings.
Here are the final standings for the Kouts Invitational:
1.)  Penn                                                  90
2.)  Martinsville                                        88
3.)  Plymouth                                           62
4.)  Kouts                                                 59
5.)  East Noble                                       52
6.)  Morgan Twp.                                    49
7.)  Logansport                                       45
8.)  Winamac                                          37
8.)  Hebron                                              37 (tie)
10.)  Washington Twp.                          35
11.)  North Judson-San Pierre             32
12.)  Benton Central                              27
Perfect varsity spellers for Penn were:  Michelle Tapp, Athreya Sundaram, Muqsit Buchh, Kanika Arora, Yejee Oh, Presto George, Hannah McGinness, Hannah Smith, Faihaan Arif, and Chris Yun.
Junior varsity spellers for the Kingsmen with perfect scores were:  Amy Bernard, Alice Kwak, Chelsea Chen, Fezaan Kazi, Jaylan Jaga, Tingyi Lu, Maggie Finnessy, Priya Chaudhary and Celine Wang.
Next up for the Kingsmen is the Benton Central Invitational on
Monday, October 12
.
Submitted by:
Joe DeKever