Penn Hockey clashes with St. Joe in Rivalry Game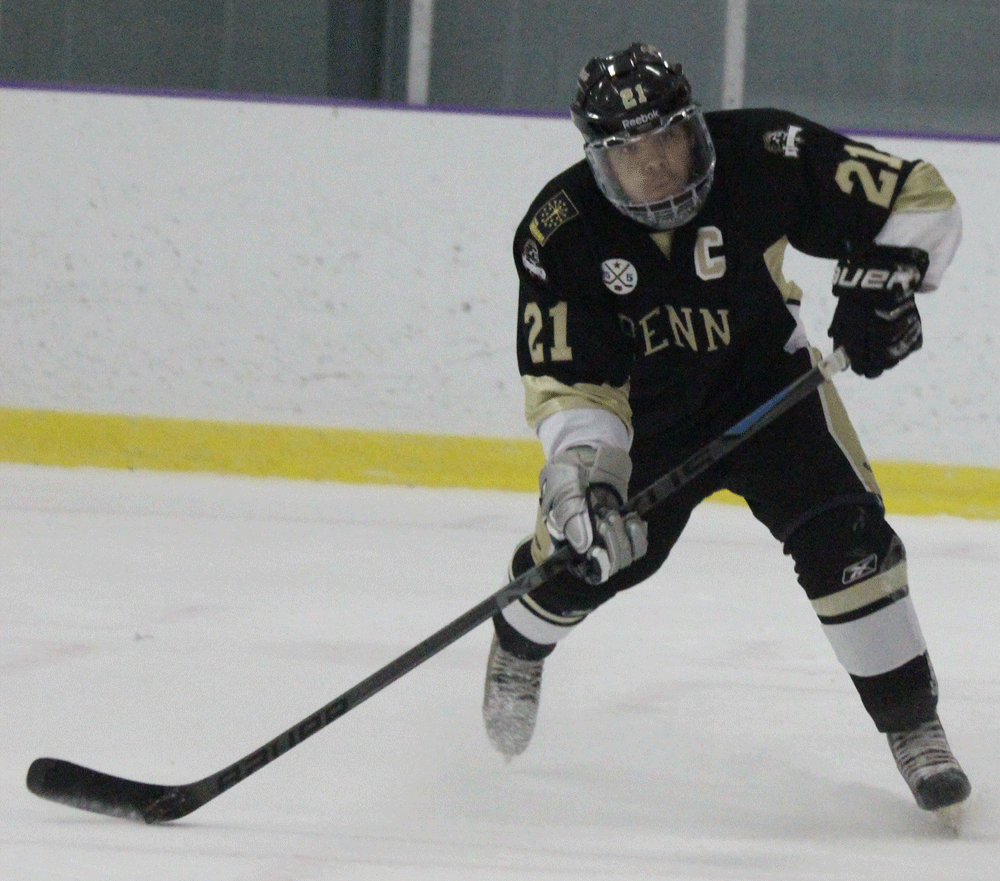 It's a hockey night in South Bend.
On Friday, November 18, Penn Hockey clashes against South Bend St. Joseph in one of the biggest high school hockey rivalries in Indiana.  
This game is always a hard hitting intense battle and filled with emotion. The puck drops at 9 p.m. at the Ice Box.  
After last weekend winning both of their games and completely dominating Fort Wayne Leo 10 to 0, Penn Hockey looks to extend its record to 13-3. The last time Penn played St. Joe, the Kingsmen shut out the Indians for the first time in program history, 6-0.
It was a proud moment for the hockey program and now the Kingsmen look to  continue their excellence.
"Playing St. Joe is always one of my favorite games of the year," senior Kyle Cocquyt said. "Ever since my freshman year, this was the one to have all the family show up for, just because it's always such an eventful game. The tradition between the two teams and atmosphere is what makes this rivalry so special. I look forward to this Friday and going to work with the boys."
Penn Head Coach Max Keagle has even been counting down the days until this match up.
"This is a very important game for this program and another chance for our team to move up in standings," Keagle said. "We are going to beat these guys with speed, discipline, and hardwork.  It's always nice seeing fans come out and support these boys and I hope the atmosphere is as good as it was the last time we played them."
Come out and watch this gritty and intense match up against these two superior hockey teams on Friday.