Girls Golf: Three Penn players named first-team all-NIC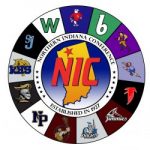 Penn's Lyvia Li, Grace Szklarek and Abbey Hamilton of Northern Indiana Conference Champion Penn were named first-team all-NIC.
Ryen DeToro of Penn was named honorable mention.
Penn won the NIC regular-season title with a 12-0 record, and the Kingsmen won the NIC tournament.
Li was the NIC Tournament Medalist.