Penn hockey playing at Notre Dame's Compton Arena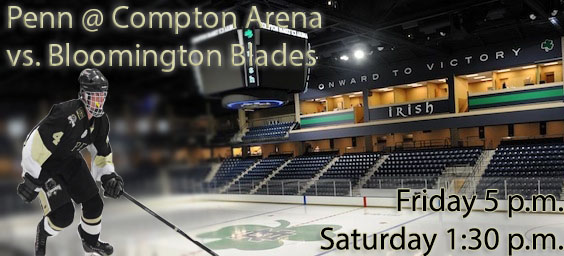 Defending state champion Penn High's Kingsmen match up against the Bloomington Blades
this Friday
night at
5 p.m.
, and host the Central Indiana Knights at
1:30 p.m.
on Saturday
.
Both games will be played at the Compton Family Ice Arena on Notre Dame's Campus.
Playing at Compton is an extraordinary opportunity for Penn hockey players to get the feel of playing on the same ice as college athletes.
It will also be a home-ice advantage for Penn.
Penn is one of the few local high schools that has access to practice and games held at Notre Dame.
The Kingsmen are currently on a three-game winning streak and have a regular-season record of 16-4-2.