Penn Hockey faces busy schedule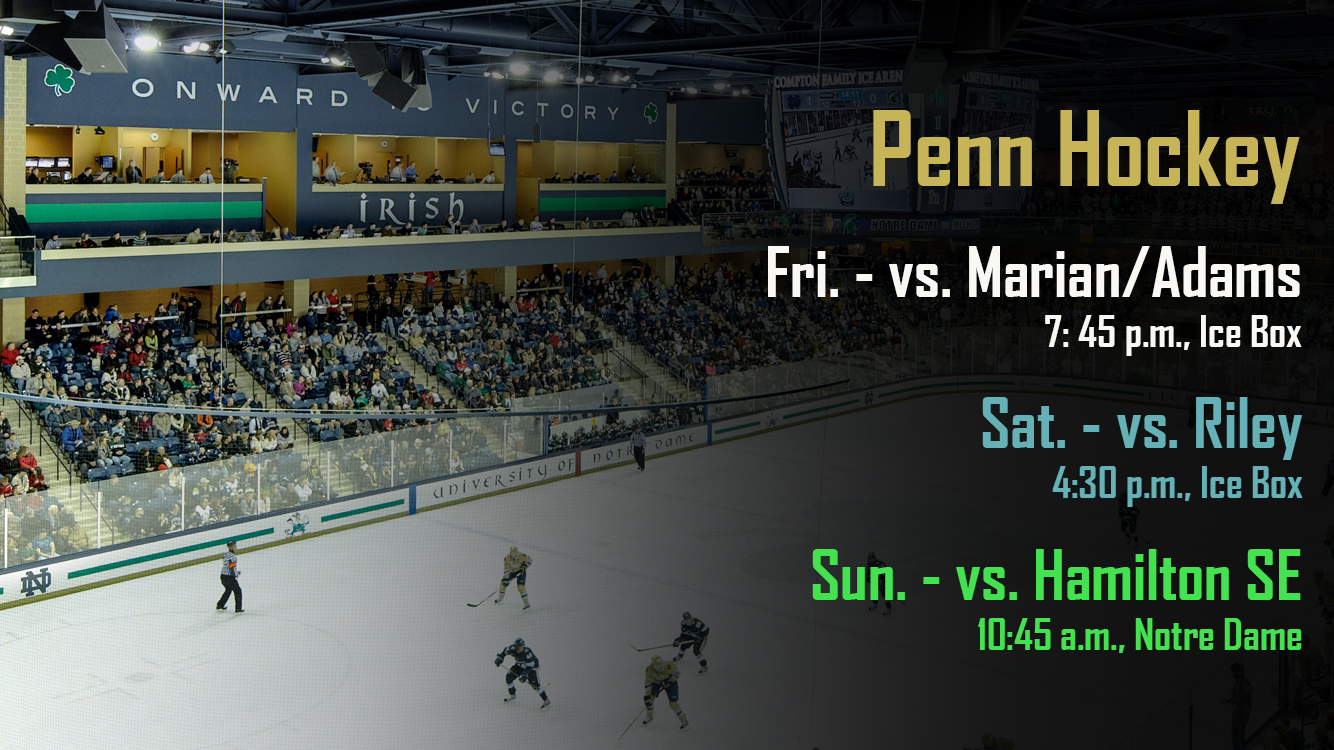 By A.J. CRAWFORD
Pennant Reporter
The Penn Kingsmen start their regular season debut this weekend, with three games, including a game at Notre Dame's Compton Family Ice Arena on Sunday, Oct. 16.
The Kingsmen take on Marian/Adams on Friday at 7:45 p.m. at the Ice Box.
On Saturday at 4:30 p.m., the Kingsmen play Riley at the Ice Box.
On Sunday, the Kingsmen will skate on the University of Notre Dame Fighting Irish ice against Hamilton Southeastern at 10:45 a.m.
After coming out of the prestigious Hockey Time Tournament in Detroit with a 4-0 record, the Kingsmen are looking to continue their winning streak throughout this weekend.
This past weekend in the Hockey Time Tournament, the Kingsmen outscored their opponents 20-8, beating all four teams and taking home the hardware. Penn also beat rival Zionsville, 5-2.
"Coming off of the 4-0 weekend, we saw we had a lot of offensive opportunity and defensive dominance," Kyle Cocquyt, the captain of the 2016-2017 Penn Hockey team said. "For being so young, we came out a lot faster and a lot stronger than I imagined. This year is going to be one for the books."